Q Khan purchasing Dambulla Giants
Qamar Khan, known as Q, became a BlytheRay client in 2021, looking to increase his personal brand and support his philanthropic endeavours in his property part-exchange business, Hamro Plc, his cricketing charity, the Hamro Foundation, and in his first season as owner of the Dambulla Giants, a Sri Lankan T20 cricket team playing in the Lanka Premier League (LPL).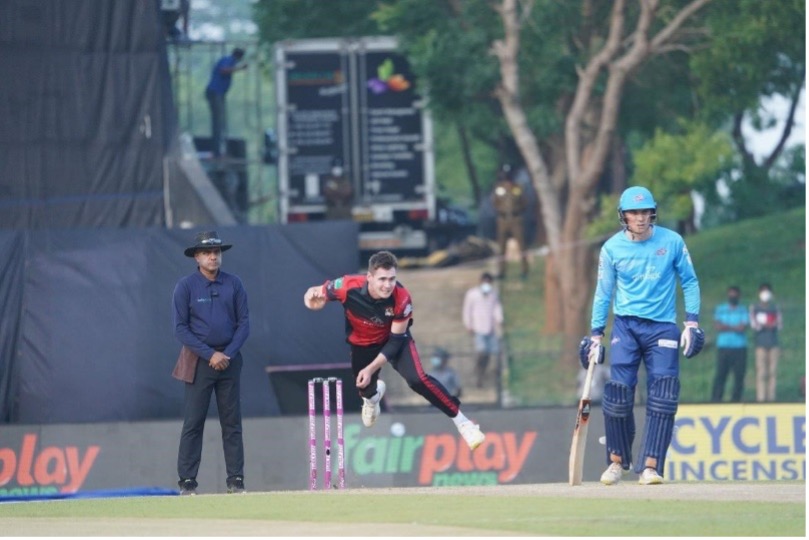 The Lanka Premier League kicked off its second season in November 2021 with the newly named Dambulla Giants, formerly Dambulla Vikings, following Q's purchasing of the team earlier in the year. Although being a well-known name in British cricketing circles, receiving an MBE in the 2022 New Years Honours list for his contribution to cricket and charity, Q was a new name to many Sri Lankan cricketing fans. BlytheRay created a social media plan to increase Q's brand awareness and improve community engagement within Sri Lanka.
BlytheRay worked alongside the Dambulla Giant's PR team in Sri Lanka to identify a strategic communications plan and develop material to create a unified message across Q's personal social media accounts and the Dambulla Giants official pages, as well as the placement of his phenomenal story in the both the British and Sri Lankan media.
Q's goal with the Dambulla Giants is to create an exciting team to promote the LPL to a global audience that inspires young Sri Lankans, provides an opportunity for anyone with the skills and ability to play the sport at the highest level, and bring cricket in Sri Lanka to a everyone.
The Dambulla Giants finished 4th in the regular season, qualifying for the knock-out stages where they were defeated in the semi-finals by the eventual champions, Jaffna Kings. Dambulla Giants batsman, Phil Salt, finished as the third highest run scorer in the LPL, with Imran Tahir taking the fourth most wickets. The reception for Q from fans of the LPL and specifically Dambulla Giants fans was significantly positive with many social media comments coming in following the Giants' loss in the semi-finals praising Q and the Dambulla Giants.